Team building is an important investment for every company. When you plan fun team activities, your people feel relaxed and committed. Team building is also a great way to reward your staff after a stressful project or deadline, and can be a great to to improve communication among team members. The idea is that when your employees play together, they learn how to solve problems with each other too!
Following is a list of 3 fun team building activities that you can do with your team in NYC.
1) Take a cooking class. Since the beginning of human history, food has been a way to bring us together. We bond over hunting, farming, preparing and especially eating the food. Some activities you can do at the office include "cupcake exchange" or "cookie day" where everyone bakes a variation of the themed item. But if you want to get out of the office, you can check out My Cooking Party and The Brooklyn Kitchen.
2) Do sports together. Sports are another way that co-workers become team-workers. Many companies participate in softball leagues or support a "run club", but you could also do sports like bowling and badminton. We've also heard that some teams go to the gym together for a power workout or do themed runs like Tough Mudder!
3) Museum Hack Tours. Museum Hack does renegade museum tours at the Metropolitan Museum of Art and the American Museum of Natural History. These tours include scavenger hunts, fascinating stories about the art, and fun photos in the galleries — all presented with swagger and humor that will have your team laughing. Museum Hack is a great option for a fun team building activity in New York. More info here.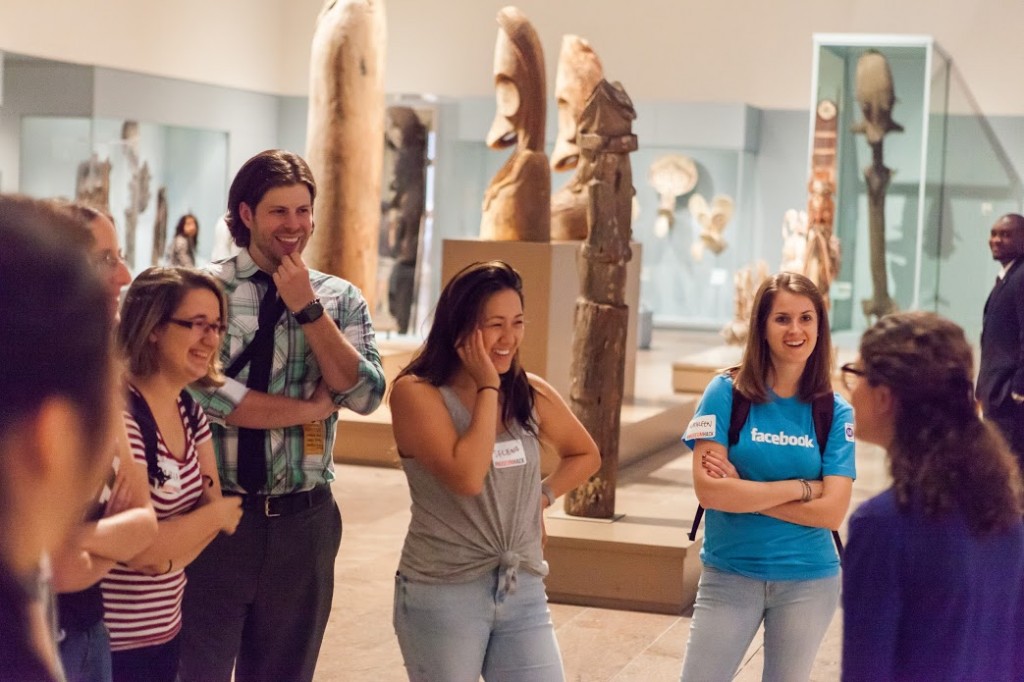 That's our list of activities for today! Check back soon for more recommendations and ideas for fun team building events. And remember, an investment in your team is an investment in your company. Companies that regularly plan these fun outings together set themselves up for success and see huge ROI in employee productivity and output.