Team building is kind of our thing here over at TeamBuildNYC and today, we want to share with you three reasons why we think every business needs team building. From scavenger hunts to cooking classes to real-life adult games of tag, there's a team building activity that will suit every company's interest – and here's why you should take them up on it.
Build better communication among your team. Let's face it – communication skills are vital everywhere: at home, at the office, with friends, and even with strangers. We're always going to need to be able to communicate effectively and team building activities help get your employees think (and practicing!) better team communication.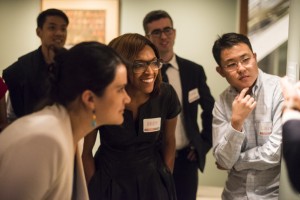 Enhance creativity. Nothing gets the creative juices flowing quite like a full-on, no-holds-barred, winner-takes-all event, right? We know just the activity for that (think Museum Hack's incredible corporate team building scavenger hunts at the Metropolitan Museum of Art!). Scavenger hunts are designed to get team members working together, thinking creatively, and letting bits of their personalities show through that they may otherwise hide in the office.
Improve your employees' sense of camaraderie. Team building can help break down barriers among team members that no one knew existed. When your employees become more comfortable with each other, they're more likely to be willing to speak up back at the office. That can lead to employees who are more willing to take on new challenges and bring fresh ideas to the table – and that will create a happy, healthy, and productive work environment.
There are dozens more reasons why corporate team building is a great idea for your business, but these are three that we particularly like! Team building in the office has the potential to reap incredible rewards for your company – take the leap and find an activity that appeals to your group today.