Have you ever been envious of ninjas or secret agents and their awesome stealthy skills? Have you ever wanted to pretend you're 007 in a race against the clock? If the idea is tempting to you at all, then
Komnata Quest
's team building games in New York City are perfect to help you live out that fantasy.
Like a team building obstacle course, our team got the chance to explore Komnata Quest's amazing team building adventures. We broke into rooms, skillfully ducked under lasers, and partook in several mischievous heists.
We've done several team building activities, but none were quite so realistic as Komnata Quest's. We were able to play two different games:
The Robbery That Changed The World
and
The Impossible Murder Mystery
. In the former, an important person in New York City is robbed, but no one knows. It's up to the victim to get what was taken from him back at any cost – the fate of the world may hinge on his success. During the Murder Mystery, people are dying but the prime suspect is already safely behind bars. It's your job to uncover how a murderer in prison is still murdering – before even more blood is spilled.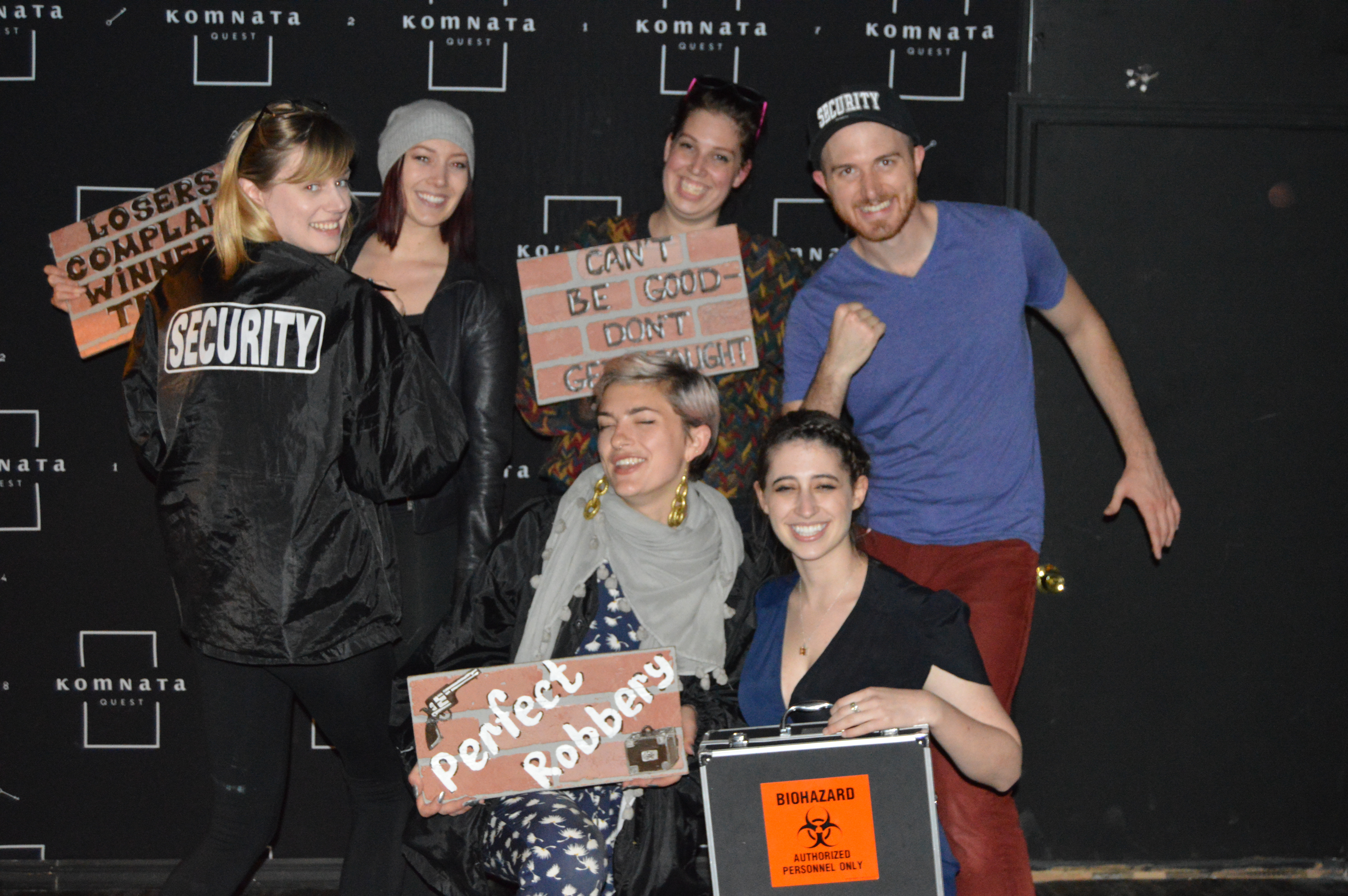 We loved both games! They were realistic in imitating real-life robberies, making it a thrilling experience with mischievous undertones. We had to come together as a team to solve puzzles with a sense of urgency and knowing danger lurked around each corner. With the clock ticking, we were challenged to work as a unit to meet our goal.
Komnata Quest's team building games are fantastic for teams looking to bond as they enjoy heart-pounding thrillers and timed challenges to save the world. We had a great time and highly recommend their team building activities!